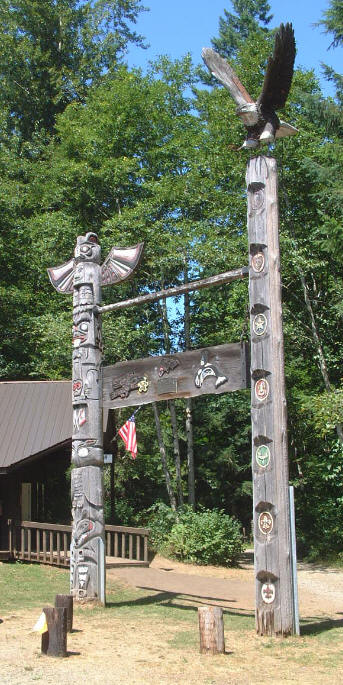 Camp Thunderbird, BSA is located at
Summit Lake, WA and is home to Pacific Harbors Council's Cub Scout camping program.

For more information, please visit PacificHarbors.org or our specific programs:
Family Camp Program
Summer Camp Program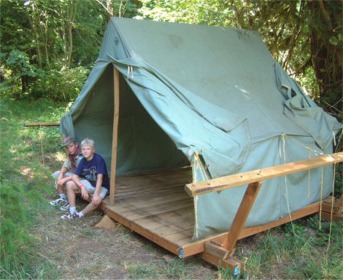 Camping in Boy Scout tents during Cub Resident Camp.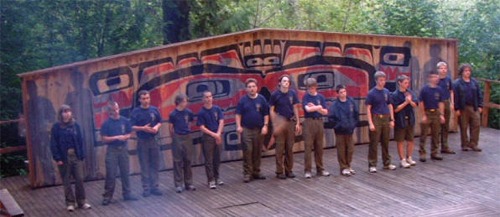 Campfire programs are held at the Camp Thunderbird Fire Bowl,
decorated with NW Indian artwork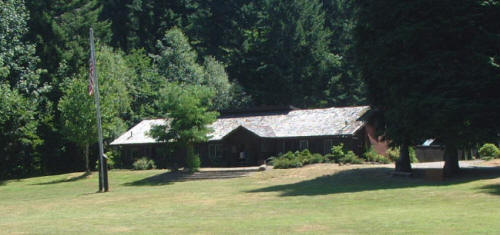 Camp Thunderbird Dining Hall and Flag Field.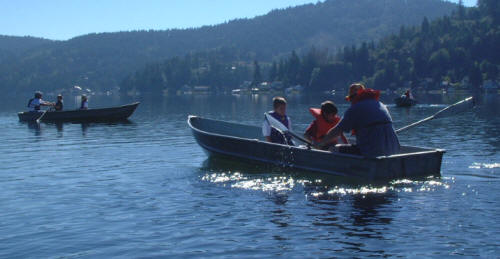 Camp Thunderbird offers rowing, canoeing and kayaking on Summit Lake